Workforce Training
Business Photography that Stands Out
Cindie Leer, Leer Photography
All businesses share something in common: they want their customers' trust – trust in a quality product, trust in expertise and trust in a fair deal. Trust starts at the very first impression, which is often visual. Make a great first impression with professional business photography.
Presentation is Key: Trust A Professional
If your business can afford to work with a licensed photographer, do your research and find the best match for your specific needs.
A professional photographer has the training and capability to capture photos in all lighting scenarios with the use of proper equipment. They can handle various location circumstances, and their high quality cameras allow for infinite enlargement size opportunities.
Your professional photographer can shoot company promotions and events, take employee headshots and design business cards and flyers that stand out.
CASE STUDY: Henry Grossman and Steve Quinley, of TREYSTA technology management, hired the team at Leer Photography to do professional headshots of their employees. You can see the difference good lighting, a professional backdrop and a skilled photographer makes in the professionalism of the headshots.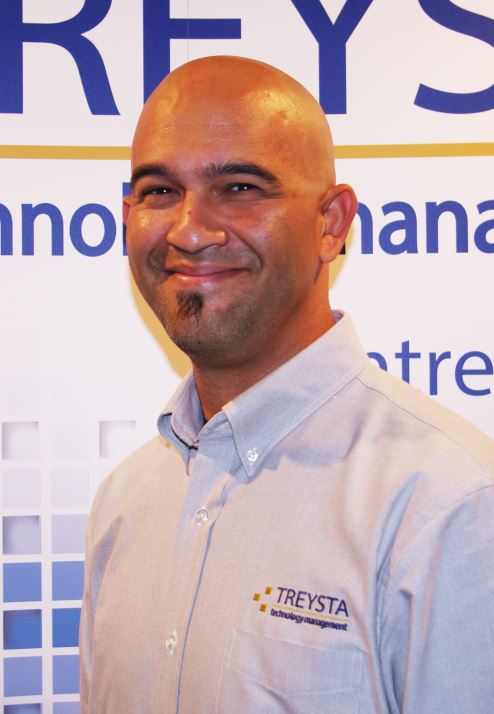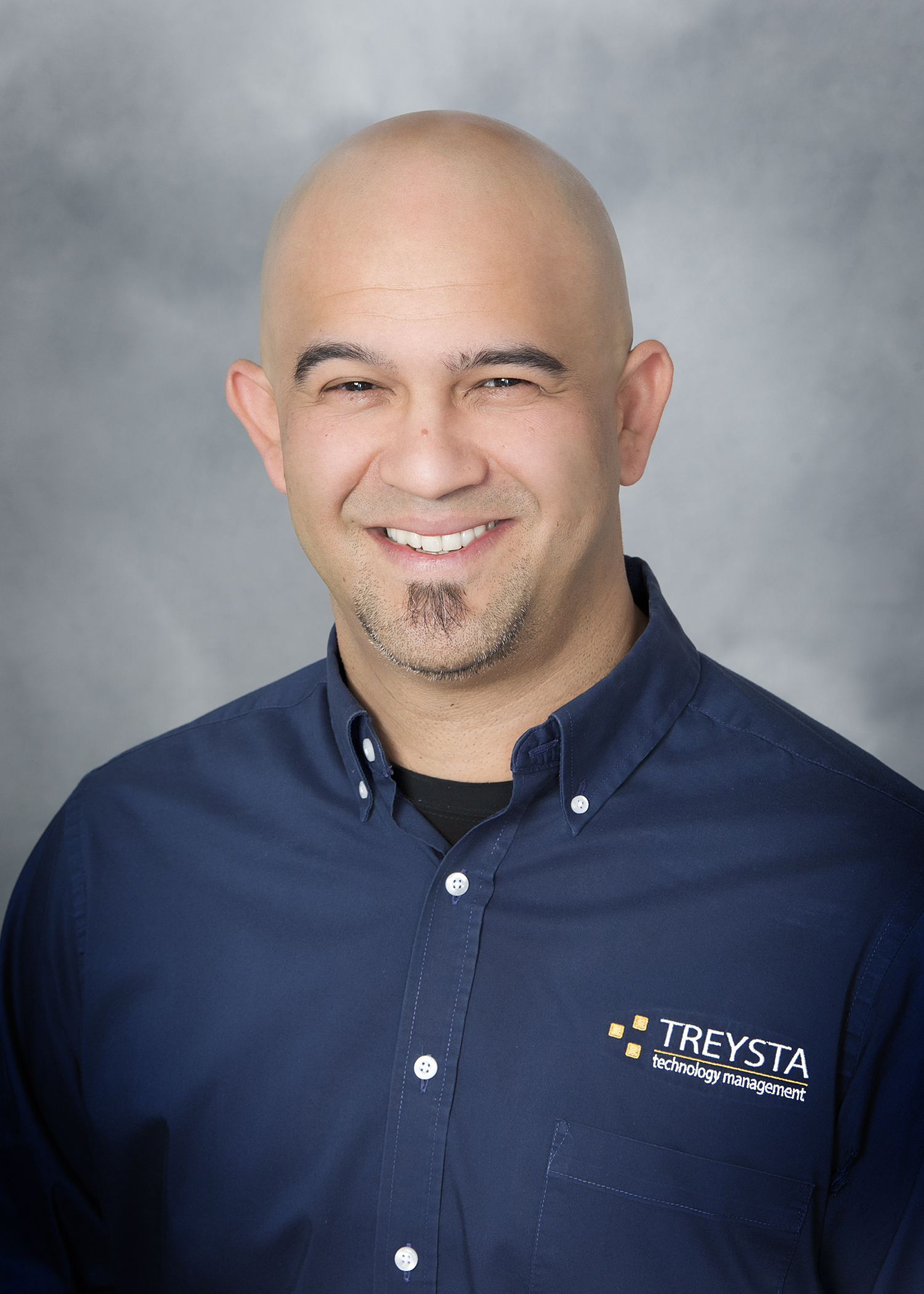 "First impressions count," said Grossman. "A professional headshot reinforces our company's commitment to quality and professionalism."
Using a point and shoot camera or a cell phone can work, but for the very important instances like displays, promotional pieces, billboards or banners, using a professional photographer is the better choice. This way you are guaranteed proper equipment, a person with experience and a product with the best possible quality that allows you to use it in any size needed.
Start Small: Smart Phone Photography
Although ideal, using a professional photographer is not the only option for creating appealing photos to represent your business. You can use something that's easily accessible and budget-friendly – your smart phone. Here are some tips to get you started:
Know your phone. Doing extra research on settings and features specific to the device being used is very helpful. The internet will provide step-by-step instructions on how to activate all of the listed features.
Take the highest quality image you can. Set your phone to the highest picture quality and resolution it offers. If you take pictures at a lower resolution, you will not get a printable image.
Take care of your equipment. When taking a photo, always be sure to clean the lens on your phone's camera before you begin. With dirt, fuzz, and finger prints, you cannot expect the photos to be crystal clear. Take your phone's case off to prevent it from hindering the view of the subject.
Keep it simple. Focus on one subject alone, keeping the background clutter free. If you wish to zoom in on the subject, walk closer; using the zoom feature on phones diminishes the photo's quality. 
Enhance your photos with natural light. Don't rely on the camera's flash. Instead, use natural lighting to enhance your photos. Photos outside with ambient lighting are better than inside with the flash.
Focus on the focus. To focus, tap the primary subject in the frame. If your phone doesn't choose the correct image to focus on, you may have a background in focus and a blurry subject.
Get the best exposure. Use the small "sun" icon on the screen to adjust for the best exposure, ensuring your subject is lit, rather than the background.
Use what pros call "the rule of thirds." First, go to your phone's settings and apply the grid lines, place the subject's eyes along the top visible line. The grid is highly beneficial while attempting to take any type of headshot but can apply to the location of a person in a candid shot as well.
Keep it steady. Place two hands on either side of the phone and hold the device up for three seconds after you think the photo has been taken. This ensures that the camera shutter has had enough time to complete its task, which maximizes camera stability and image clarity. Take more than one shot to ensure you have plenty to choose from. This way if one is blurry or someone blinks, you will have a backup option. 
Look for unique angles. Alternate your point of view to create new and unique perspectives that help tell your story in a new and exciting way.
With a little patience and a lot of practice, your smart phone can provide you a well-balanced, appealing photo to represent your business for the small, everyday stuff, like social media.
For the big stuff, like headshots and events, hiring a professional is always best. Leer Photography has been in business for 18 years with ample experience in all areas of portraiture. Corporate headshots are one of their specialties, and they would love to help tell your story. Contact them at 717.528.7535 or visit LeerPhotography.com.
Chamber Events
Mar 23, 2018
Legislative Luncheon
Annual Legislative Luncheon in the ballroom at Gettysburg Hotel est. 1797, 11:30am
Apr 18, 2018
Economic Outlook Breakfast
Economic Outlook Breakfast at Eisenhower Hotel, 7am
Apr 19, 2018
April Membership Mixer
Membership Mixer at Pella, 5-7pm
Apr 30, 2018
Discussion with Congressman Perry
Discussion with Congressman Perry, in conjunction with Rotary Club of Gettysburg, at Gettysburg Hotel, 11:45am
May 16, 2018
2018 Awards Breakfast
Awards Breakfast in the Nicarry Meetinghouse at Cross Keys Village-The Brethren Home Community, 7am