Adams County Community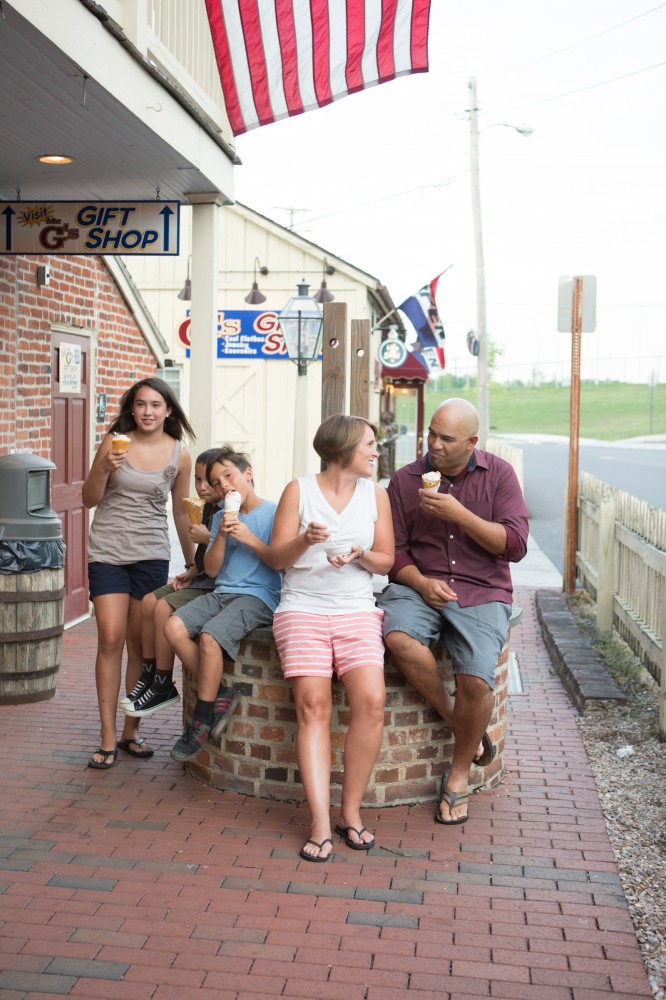 Take a drive across Adams County and you'll see rolling hills dotted with fruit orchards, bustling towns, productive farmlands, successful businesses, stunning vistas, and thriving industries – all nestled between the hallowed battlefields where hard-won freedoms built these United States.
Ideally located along the Mason-Dixon Line in southcentral Pennsylvania, Adams County residents enjoy a small town atmosphere with nearby access to urban hubs. Gettysburg, the county seat, is located just 36 miles south of Harrisburg, the state capital. The outer suburbs of Washington, D.C., and Baltimore are within an hour's drive from many communities.
The population of Adams County is about 101,500, which has been growing steadily since 1950. From 2000 to 2010, the population increased by 11.1 percent, well above national and state averages. The median age of residents is 41.9 years old.
There are 38,141 households with an average household size of 2.55 people. Approximately 86 percent of the population holds at least a high school degree, while 20.4 percent hold a bachelor's degree or higher. Per capita income is $27,284, and the median household income is $59,492, higher than state and national averages. The average commute time to work is 27.7 minutes, with many workers commuting to higher wage areas outside of the county, including Maryland, Harrisburg and York.
While there is plenty of rural open space to enjoy, Adams County is also progressive, seeking a balance between development and preservation. 
The leading industry is tourism, associated with the area's historic sites, followed by agriculture, especially related to the region's unique fruit belt. Other major industries include manufacturing, healthcare and education.
It's no wonder Adams County is in one of the fastest growing regions in Pennsylvania. New residents and those who have stayed for generations agree that a combination of a diversified economy, excellent healthcare facilities, well regarded schools, plenty of leisure activities and rich history make Adams County an ideal place to live, work and play.
Learn more about Adams County in Adams County Living, the county's official community guide and chamber business directory. 
Chamber Events
Oct 15, 2021
21st Annual Adams County Community Prayer Breakfast
In partnership with the Christian Business Men's Connection, this motivational breakfast will be held in the ballroom at Comfort Suites with registration/breakfast beginning at 8 a.m.
Oct 27, 2021
October 2021 County Connections Breakfast
Build connections with fellow business and community leaders during the quarterly networking program hosted by Adams County Library System at the Harbaugh-Thomas Library in Biglerville. Registration and breakfast start at 8:30 a.m.
Nov 4, 2021
102nd Annual Meeting
The 102nd Annual Meeting will be held in the ballroom at the Gettysburg Hotel. Networking and hors d'oeuvres begin at 5:30 p.m.